Hello Friends!
Here's a symbolic way to welcome the first day of Summer and longest daylight in the Northern Hemisphere.
Sunrise Summer Solstice Yoga at the foot of the New Hall of Fame Ferris Wheel (a GIGANTIC sun-symbol if ever there was one)!!!
Play Action Plaza affords lots of room to spread out, a great view of the eastern horizon and plenty of FREE parking only steps away.
Speaking of FREE: this event is totally gratis (although we're welcoming donations for the American Heart Association).
Start the summer with an investment in community: make a date with a friend(s) or significant other, enjoy enlivening & beginner-friendly yoga with yours truly, then head out to breakfast together (be sure to eat local), slow down and spend time catching up.
NOTE: Registration for this event is required by June 19th. See link at bottom of post.
Namaste!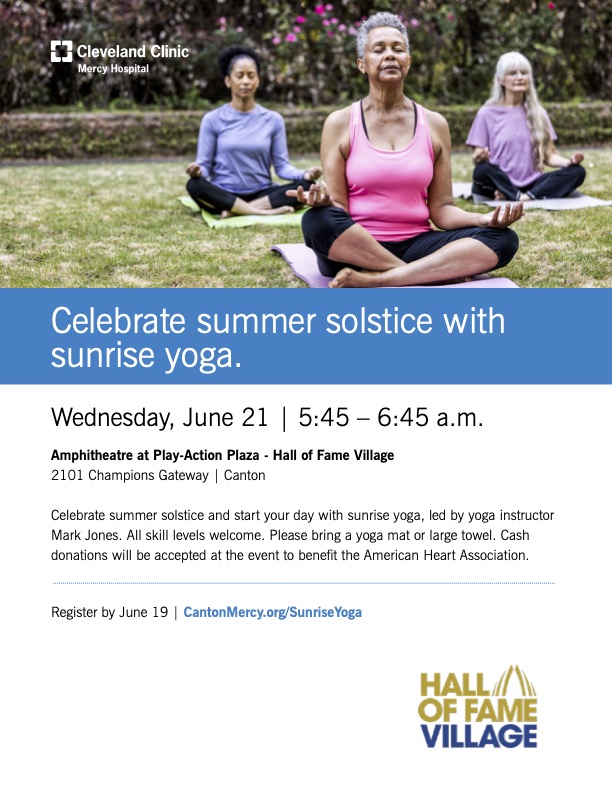 Registration Required and Directions