I did it!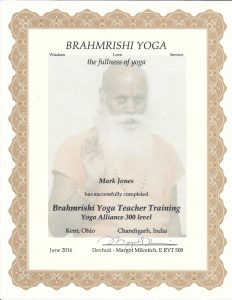 I have successfully completed the 300 hour Yoga Teacher Training (YTT) in accordance with Yoga Alliance (the national education and support organization for Yoga in the U.S., with whom I'm registered).
This is in addition to the pre-requisite 200 hours of YTT.
I am now a Registered Yoga Teacher (RYT) at the 500-hour level.

It's a lot of hours, but consider the subject; Yoga has been on the record for 6,000 years (although it's obviously much older).  The subject is VAST.  Knowledge takes time.
Much more than postures (for which hours of anatomy and proper alignment are required), there's a philosophical foundation – to assure the practice maintains its spiritual backbone.  Then, learning how to apply the postures safely for specific health conditions.
Surprisingly, this process is sometimes accomplished quickly.  They're called "immersions."  Sometimes 200 hours is earned in two weeks; the 500 hour in 6!
Do the math.  That's a lot of long days studying (or cramming) the material.
If someone's already practicing Yoga for years, or they have a photographic memory, this could work.
For me, the 200 hour training lasted 16 months.  We met one weekend a month with the opportunity to absorb the lessons in-between.
The additional 300 hours took another 6 1/2 years!
Yep, it's a long time, I know, but think of it this way:
Patient: "Doctor, how long did you study to become a physician?"
Doctor: "Two weeks.  I think I know what's ailing you, but let me grab my notes."
What does this mean for you?
I was steeped in the material, philosophy and application of the practice.  Does this make me a better teacher than someone who completed these certifications in record time?  No, certainly!  However…
I'm a well-steeped "cup of tea."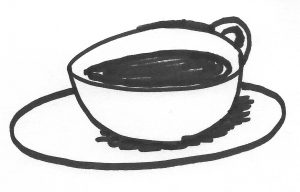 Try some of the videos I offer here.  They're FREE!  See how they leave you feeling.  Experience is the best teacher.